Dr. Chinedum Olisemeka at Physicians Now Urgent Care Rockville, MD
Visit Physicians Now Urgent Care to receive the best medical care from our friendly and compassionate urgent care team. Call Now, Walk in, or Reserve Your Spot Online!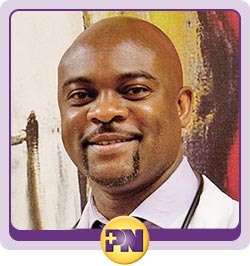 Dr. Chinedum Olisemeka decided to focus on providing urgent care services after becoming an emergency medicine provider. He has a strong background in emergency medicine, having completed an emergency medicine residency at Texas A&M Health System. Dr. Olisemeka is committed to providing high-quality care to patients of all ages at Physicians Now.
Educational Background
Dr. Olisemeka studied management information systems and computer science at the State University of New York in Old Westbury before attending California State University San Bernardino, where he received a bachelor of arts degree in 1997. Olisemeka received a master's degree in science in May 2001 and a provider of osteopathic medicine degree in 2002. After graduating from Western University of Health Sciences (WUHS) College of Osteopathic Medicine of the Pacific, he completed his emergency medicine residency at Scott & White Memorial Hospital in Temple, Texas.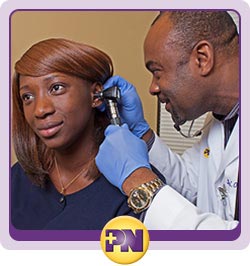 Table of Contents:
Professional Experience
Professional and Academic Achievement
Commitment to Community
Professional Experience


During his residency, Dr. Olisemeka worked for Southwest Medical Associates, Emergency Staffing Solutions, EmCare, King's Daughter's Hospital, East Texas Medical Center, and Georgetown Hospital. After graduating from medical school, he served as a contract emergency medicine provider for the Medical Center of Lewisville, Presbyterian Hospital of Denton, Frederick Memorial Hospital, and Washington County Hospital. He started Physicians Now to serve people in Rockville, Maryland, and surrounding areas.
Professional and Academic Achievement


In addition to his certification as an emergency medicine provider, Dr. Olisemeka is also certified as an instructor for advanced cardiac life support, basic life support, advanced trauma life support, and pediatric advanced life support. He was awarded the Dr. V. Gladys Shutt Memorial Award in 2000 and appeared in the 2001 edition of "Who's Who Among Students in American Universities and Colleges." Dr. Olisemeka served as a teaching assistant and undergraduate teaching fellow at WUHS. He was also a differential diagnosis facilitator for first- and second-year medical students from 1999 to 2001.
Commitment to Community


Dr. Olisemeka is dedicated to helping the members of his communty. He served as a volunteer at Riverside Regional County Hospital, Pomona Coalition Health Action Team, and Montclair Community Clinic from 1996 through 1999. He was also the associate EMS medical director for the Belton EMS/fire department in Belton, Texas. Dr. Olisemeka started Physicians Now so Rockville residents would not have to spend hours in crowded emergency rooms to get the treatment they need for infections, asthma attacks, broken bones, animal bites, and other acute illnesses and injuries. Dr. Olisemeka is also committed to ensuring Rockville residents have access to the services they need to manage chronic medical conditions.