Coronavirus (COVID-19) Testing in Rockville, MD
If You Are Experiencing Symptoms of the Coronavirus Come to Physicians Now As We Are Now Offering COVID-19 Testing. Visit Our Clinic Today or Inquire About Our Virtual Visit Options. Schedule an Appointment Online.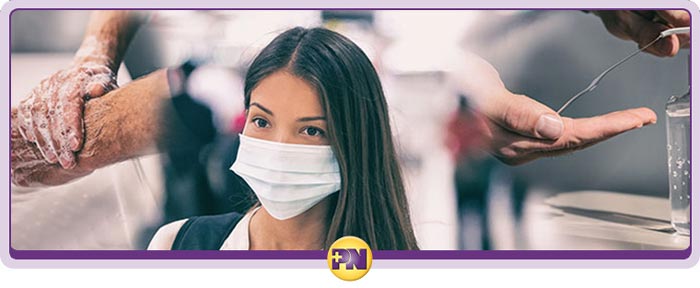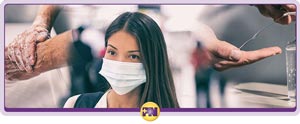 Physicians now offers the full array of covid-19 testing; from covid-19 Antibody, covid-19 Rapid Antigen, to Covid-19 Molecular and RT- PCR testing. We provide Same Day results for our Rapid Antigen and Priority RT-PCR tests. There is no additional fee for the Rapid Covid-19 Antigen test, but there is a $75 Rush fee for the Priority Covid-19 RT-PCR test if you have insurance. The current Self pay cost for the travel RT-PCR test if you do not have insurance is $175. Book your appointment now. Walk-ins are available, but appointments are preferred to avoid delays in your testing. Molecular test is highly sensitive in detecting the SARS-CoV-2 RNA particles and consists of Reverse Transcription Polymerase Chain Reaction (RT-PCR) or Nucleic Acid Amplification Tests methods. These tests are highly sensitive in detecting the SARS-Cov-2 RNA particle of the virus. Book now for your travel covid-19 test. We provide the Covid-19 PCR required for international flights or travels.
If you have any questions about testing, insurance coverage, duration of services, or anything else, please consult our FAQs.
Where To Get Tested for Coronavirus (COVID-19)?
Physicians Now Urgent Care is offers Coronavirus (COVID-19) testing for patients who meet the appropriate criteria. We welcome you to schedule a telemedicine virtual visit (by phone or video) appointment today for further evaluation.
While our urgent care center is still open, for added safety we only assess patient whom do not have covid-19 symptoms in the office. For patients with symptoms like cough, fever, chills, sore throat, sneezing, headache, nausea or vomiting please schedule a telemedicine or video call with us first. Request Now
The benefits of telemedicine/virtual visits?
You have the convenient access to our trusted doctors and health care providers from the comfort of your home or office, seven days a week. Just like an office visit, you can use your insurance for these virtual visits with our highly trained providers.
Our goal is to provide you, your family members, and the surrounding communities in Maryland a convenient, high-quality and affordable way to stay healthy.
What is the recovery time for the coronavirus disease?
The recovery time for COVD-19 varies according to the severity with which it affects the patient. For mild cases, recovery time is approximately two weeks or 14 days. In contrast, for severe or critical cases, it can take three to six weeks for recovery. Of course, recovery from the coronavirus is not a guarantee as the fatality rate ranges from 0.2% to 14.8% according to a few different demographics.
Who should be tested for the coronavirus disease?
There are four priority levels for coronavirus testing. They are as follows:
Hospitalized patients and healthcare workers who show symptoms.
Patients in long-term care facilities, patients that are 65 years or older, patients with underlying conditions or compromised immune systems, and first responders with symptoms.
Essential workers with symptoms and individuals with symptoms in communities experiencing high COVID-19 cases.
Individuals with no signs of the virus are not a priority.
If you are experiencing the symptoms of COVID-19 (i.e., fever, shortness of breath, and dry cough), it is crucial to either get tested or talk to a doctor about getting tested.
Request a telemedicine appointment to discuss your symptoms and concerns with a doctor. Your assigned doctor can then arrange a testing appointment, if necessary. In addition to COVID-19 testing, we also provide virtual telemedicine appointments at Physicians Now! You can make an appointment here.
Who is most at risk for the coronavirus disease?
While anybody can contract COVID-19, those who are most at risk of contracting the disease and experiencing critical symptoms are people aged 60 years or older and those with pre-existing medical conditions or compromised immune systems. Illnesses such as asthma, chronic obstructive pulmonary disorder (COPD), heart disease, or diabetes put one at risk of developing a severe case of COVID-19. Those with autoimmune disorders like rheumatoid arthritis, lupus, or multiple sclerosis (MS) are also at high risk of experiencing adverse reactions to COVD-19.
What should you do if you think you have the coronavirus disease?
Whether or not you are considered at risk for COVID-19, you should practice good hygiene and social distancing to protect those who are at risk for the virus. Not everyone who has COVID-19 shows symptoms, which makes it even more pertinent to limit your interactions and adhere to the necessary precautions. Asymptomatic individuals are not seen as a high priority to get tested even if they have COVID-19 because they are not at risk of an adverse reaction to the disease.
If you are experiencing symptoms such as fever, cough, sore throat, headache, nausea or vomiting, stomach pains, rash, or difficulty breathing, seek medical care right away. Stay home if you feel unwell. Follow the directions and guidelines of your local health officials. You may also call us in advance if you need to consult with a doctor or need to make a medical visit.
Do you currently offer Coronavirus COVID-19 testing?
Physicians Now Urgent Care offers travel PCR, same Day PCR, Rapid Antigen, and Covid-19 antibody testing. If you require testing for COVID-19 or would like to speak with a doctor about the possibility of getting tested, we would be happy to provide either option for you at Physicians Now Urgent Care!
For your safety, we have virtual appointments available seven days a week.
If you need to visit the clinic for covid-19 testing, our drive through testing hours are currently Monday-Friday 8 a.m. – 6 p.m. and Saturday & Sunday 9 a.m. – 5 p.m. and are located at 15215 Shady Grove Road, Suite 100, in Rockville, Maryland.
You can also call us if you have any other questions.
Stay safe and be careful during these uncertain times!