COVID Updates and FAQs for Patients in Rockville, MD
Physicians Now Urgent Care and Walk-In Clinic is here to provide covid-19 updates and information for our patients and community. Please join us in helping stop the spread of disease! Contact us today for more information. Our urgent care is conveniently located at 15215 Shady Grove Rd., Suite 100, Rockville, MD 20850.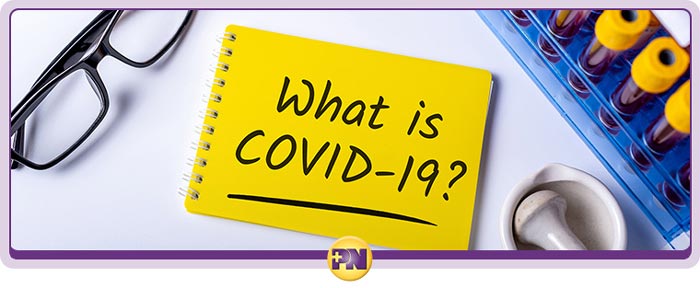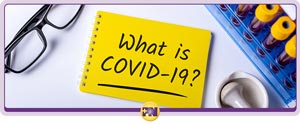 Table of Contents:
How is Physicians Now Urgent Care helping out?
What is COVID-19?
How does coronavirus spread?
What are the symptoms of COVID-19 and who is at risk?
What can I do to prevent and treat COVID-19?
Globally, the coronavirus is one of the most difficult challenges and most dangerous crises we've had to deal with. In the U.S., it is a major public health concern we all need to follow, and we can do this thanks to updates from the Centers for Disease Control (CDC), the World Health Organization (WHO), and our local healthcare officials. These updates are available here:
We at Physicians Now Urgent Care want you to have the best sources for your updates, and some additional sources are our social media platforms, the leading healthcare agencies, and the major media networks. It's important to be on the lookout for misinformation spread by unverified social media sources. We're here to answer your questions about the coronavirus.
How are Physicians Now Urgent Care helping out?


Our clinic's staff are staying up to date on health protocols so we can maintain a safe clinical environment for our patients. Our physicians are providing assessment and testing to those patients who need it, but patients must call us beforehand at (301) 709-7459 to schedule an assessment. We're also offering telehealth appointments for assessments.

Additionally, our website and social media will keep providing updates and answering questions about the coronavirus, community needs, outbreak laws, and exposure prevention in and around Rockville, MD.
What is COVID-19?


This particular virus, commonly referred to as the coronavirus, infects a person's upper respiratory system and is currently affecting the world as a pandemic. The CDC says that coronaviruses are "a large family of viruses that are common in many different species of animals, including camels, cattle, cats, and bats. Rarely, animal coronaviruses can infect people and then spread between people such as with MERS, SARS, and now with 2019-nCoV."
How does coronavirus spread?


The CDC and WHO have declared the coronavirus a global pandemic. The virus was spread unknowingly by international travelers carrying the virus. Today, there are many cases in the U.S.

The virus primarily spreads from person to person via respiratory droplets. These droplets are produced by coughing or sneezing. They can be inhaled, or they can land on objects or surfaces and be ingested or come into contact with a person's eyes, nose, or mouth. This can spread the virus.
What are the symptoms of COVID and who is at risk?


According to the CDC, the symptoms of COVID-19 infection can include:

• Fever
• Dry cough
• Shortness of breath
• Muscle pain
• Headache
• Sore throat
• A loss of smell or taste
• Chills or shaking with chills

If you have a healthy immune system, then these symptoms will almost certainly not be serious for you. A person with a compromised or underdeveloped immune system, however, could be at great risk and even risk of death. Also, older patients have this kind of risk.
What can I do to prevent and treat COVID?


Preventing infection is very important and straightforward, but requires vigilance and focus. Here are some of the key prevention methods:

• Wash your hands with soap often and for at least 20 seconds each time (this is enough to destroy the virus)
• Use hand sanitizer when you can't wash your hands
• Avoid touching your eyes, nose, and mouth
• Clean and disinfect your home daily
• Practice social distancing at a minimum of six feet

If you are sick, and especially if you believe you may have the virus, to prevent exposing your family and other people to the virus, please:

• Stay home but seek medical care
• Continue frequent hand washing, cleaning, and disinfecting
• Cover your coughs and sneezes
• Separate yourself and self-quarantine from other people and animals in your home
• Avoid sharing personal household items
• Wear a facemask
• Call ahead before visiting a medical provider

If you have any questions for us here at Physicians Now Urgent Care or if you require our services, please call us at (301) 709-7459. Remember, if you have any of the symptoms of the virus, it's necessary to call us, or you can book a telecare assessment with us online. We're here for you, your family, and the rest of the Rockville MD community.