Urgent Care Flu Shots Clinic in Rockville, MD
According to the CDC, up to 20 percent of Americans get the flu every year, Of those, over 200,000 require hospitalization. A study shows that anywhere from 3,000 to 49,000 people die every year from respiratory or circulatory diseases that arise from complications of the seasonal flu. Visit Physicians Now Urgent Care and Walk-In Clinic for flu shots. Contact us, walk in, or reserve your spot online! We are located at 15215 Shady Grove Road, Suite 100, Rockville, MD 20850.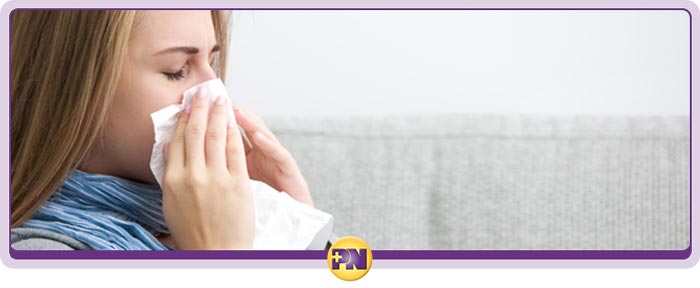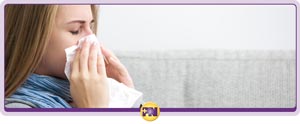 Table of Contents:
Who should get the shot?
What happens during your visit?
When to get the vaccine?
Flu shots are mandatory for:
Do you offer flu shots at Physicians Now Urgent Care?
Getting seasonal influenza is an occupational hazard every year, and one that brings with it a number of unpleasant results. Preventive flu shots are the best way to avoid the misery of catching the flu, and it's good to get them early in the season for these reasons. While you might not think of the flu as something serious, the truth is that the flu virus has become a major concern over the last few years.
Who should get the shot?


Although the Physicians Now Urgent Care Rockville, MD office will offer the flu shot to anybody who requests it, it's especially important for pregnant women, the elderly, and young children to get a flu shot. That's because they are at a higher risk of complications from the flu. All children over the age of six months can be vaccinated against the flu.

People with asthma, kidney/liver disease, or a compromised immune system (because of cancer or HIV/AIDS) also have an increased risk of complications if they are sick with the flu, so they should get vaccinated.

If you are taking any medications or previously had a bad reaction to the flu shot or to another vaccine, let the provider know when you first come in. Your provider will then decide whether you are a good candidate for the flu shot or not.
What happens during your visit?


Before you get a flu shot for the first time, our clinical staff will check your vital signs and your temperature. If you have a fever, you might need to postpone getting the flu shot for a few days.

Please note that if you are allergic to eggs, you should let your provider know before you get a flu shot. That's because the standard flu vaccine has egg protein in it and could cause a severe allergic reaction. The egg-free flu vaccine is available, so discuss this option with your provider during your first visit.

Unless you have an egg allergy, side effects of the flu vaccine are rare. Most people experience some discomfort at the site of injection, as well as some muscle aches and sometimes a fever. If you are feeling unwell when you go in for your flu shot, let your provider know. He will consider your current condition and decide whether it's a better idea to postpone the vaccination for a week or two until you have completely recovered.
When to get the vaccine?


If you wait until flu season starts, in late October, to get the flu shot, it might be too late. In some areas of the country, flu season starts early, so it's important to get the shot earlier if you plan on traveling to another state. In addition, there's always the possibility of short supplies if you wait until winter when everybody is getting vaccinated.

For best results and peace of mind, we suggest you get your flu shot in August or September. It takes at least 2 weeks for the vaccine to create antibodies to protect you against the flu, so getting vaccinated early ensures better protection.
flu shots are mandatory for:


If you work in a healthcare facility such as a hospital or a nursing home, your employer might require that you get a flu vaccine. This is done to prevent it from spreading throughout the facility, where people who are already ill or have suppressed immune systems could be in danger because they can't fight the infection properly.

If your company or employer requires you to have a flu shot, we will provide you with written proof that you received the vaccine so you can meet the legal requirement.
Do you offer flu shots at Physicians Now Urgent Care?


At Physicians Now, we carry

• Quadrivalent vaccine, which protects against two strains of influenza A and B viruses. Senior citizens, 65 years and older, have available the High Dose quadrivalent flu vaccine.

Speak with our providers or health care providers about which of these flu vaccines is the right option for you and your family. We serve patients from Rockville MD, Travilah MD, Lone Oak MD, Colesville Park MD, Redland MD, Darnestown MD, Anscroft MD, and Wheaton-Glenmont MD.