Fees & Insurance at Physicians Now Urgent Care in Rockville, MD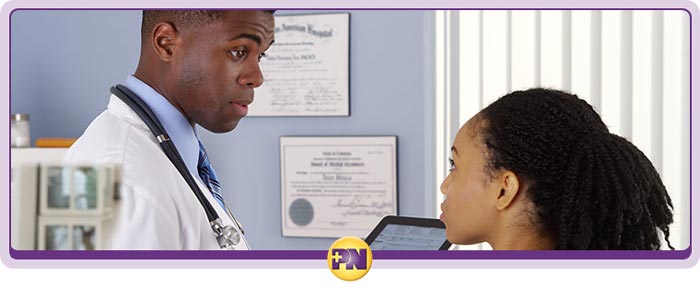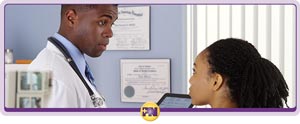 Welcome to our practice – before you come in for your first visit, we want to give you some information on our practice's fees and insurance policies. If you're already covered by one of the providers on this page, you won't need to call us before your visit or get paperwork from another provider. If you need emergency care our Rockville, MD urgent care clinic is available to see you.
IMPORTANT NOTICE:
Medicare will be replacing your Social Security Number with an 11-digit Medicare Beneficiary Identifier (MBI). Medicare will be sending out your new MBI cards between April 1, 2018 and June 30, 2018. . As of July 1, 2018 you will need your Medicare MBI card to be seen at Physicians Now Urgent Care Center. You will still be able to check your eligibility by calling the Medicare IVR System at 1-866-267-9558 and using your new MBI number.
If you need more information, You can also call us for help in English or Spanish at 301-637-5328.
We will be working very hard to make this transition seamless and your cooperation on this matter is greatly appreciated!
Call (301) 637-5328 now for more information about fees and insurance.
We accept the following insurance plans:
AARP
Aetna
Alliance
Amerigroup
Americhoice
Blue Cross Blue Shield
Caremark
Cigna
Evercare
GEHA
Golden Rule
Great West
Kaiser (urgent care services only)
Mamsi
MDIPA*
Medicare
Maryland Medicaid (urgent care services only)
One Net
Optimum Choice*
Priority Partners
Secure Horizons
Tricare
United Healthcare
Uniformed Services Health Plan
UMR
*For starred insurance providers, a referral from your primary care provider is needed before your visit to our office.
Coming Soon: Meritus Health and Humana
What to bring to your Reserve your spot:
Valid state or federal government-issued photo identification card such
a. Driver's license
b. Passport
Current valid insurance card
Credit card or cash
Financial Policies
Welcome to our urgent care center. Please familiarize yourself with our office billing policies and before your Reserve your spot. Having a clear understanding of our policies can help you avoid any confusion during and after your visit to our urgent care facility.
Insurance Coverage
Our philosophy is that our patients are our foremost concern. This is why we are asking you to become familiar with our office policies on insurance coverage:
Our relationship is with you, our patient, while you have a relationship with your insurance company, either directly or through your employer
It is your responsibility to understand the terms of your insurance coverage
Although Physicians Now may estimate what your insurance company may pay, it is your insurance provider that makes the final determination of eligibility
Before your Reserve your spot, it is your responsibility to obtain any referral and/or pre-authorization that is required by your insurance company
Physicians Now cannot accept the responsibility of collecting all insurance payments or negotiating the settlement of disputed claims
You agree to pay any portion of charges not covered by insurance
In-Network Insurance
You are required to bring with you a valid insurance card. Our receptionist will verify your benefits* (deductibles, co-pays, and co-insurance) to the best of our ability via internet or phone. Co-payments are required at time registration. All balances from prior visit(s) are due and payable prior to scheduling any new visits. If your policy contains a deductible, payment of your share of the visit is required at time of discharge. We will submit your claim directly to your insurance company and accept assignment of payment on your behalf. If our insurance claim is denied, you will be financially responsible for services rendered. You will also be responsible for healthcare services not covered by your insurance company. *Please note verification of benefits is not a guarantee of benefits and/or payment.
Your credit card on file will be charged** for any additional unpaid services as per your insurance company's Explanation of Benefits (EOB). Your credit card on file will be charged** if your insurance company delays payment by more than 90 days. **Declined transaction/closed account: $50 penalty will be added to all accounts if no alternative payment is provided.
Out-of-Network Insurance
Payment of unpaid balance(s) on your account is required at registration
Payment in full for visit charges is required at discharge
Physicians Now will provide a receipt showing charges for services rendered including payment you have made at time of service.
Physicians Now will submit a claim to your insurance company r on your behalf.
Payment of the claim will be according to the terms of contract between you and your insurance company
Cash Pay Patients
We offer a cash pay discount to our cash pay patients. All payments are due at time of service prior to departure from our facility. Furthermore, payment in full is due and collected for any outstanding balances prior to scheduling a new visit with our healthcare provider.
Forms of Payment
We accept cash, debit cards, and most major credit cards. We do accept American Express
We do NOT accept personal checks
Unpaid balances may be subject to a fee and may be referred to a collections agency. In accordance with Maryland law, these balances may also be referred to the District Attorney.
Billing Terms
Payment is due on receipt of your statement. Any payment not received within 30 days of the statement issue date will be considered past due. All past due accounts may be subject to a monthly late fee and finance charges calculated as a percentage of the balance. All accounts not paid within 90 days will be referred to a professional collection agency and/or attorney
Confidentiality Waiver
If an account is processed by a third party collection agency or a "past due" status is reported to a credit bureau, a record of your visit to Physicians Now may become public record
Disclaimers
We reserve the right to deny treatment to patients who do not comply with our financial policies.