DOT Physical Cost in Rockville, MD
Under the Federal Motor Carrier Safety Act (FMCSA), any person who drives a vehicle over £10,000 or drives a commercial vehicle must have a commercial learner's license, commercial driver's license, or other types of license. You must physically pass the DOT regardless of whether you have. Contact us now today at Physicians Now Urgent Care or schedule a visit or simply walk in. We are conveniently located at 15215 Shady Grove Road, Suite 100, Rockville, MD 20850.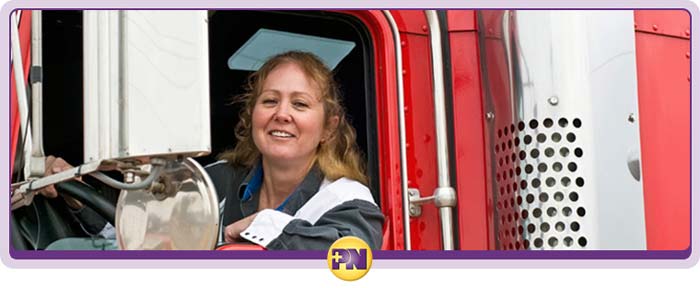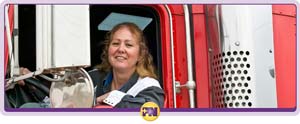 Table of Contents:
How much does a DOT physical cost?
What to expect during a DOT physical
What does a DOT physical consist of?
Blood pressure, hearing, and vision tests
Lab testing
Physical
Results and DOT card
Balancing quality care and compassion
According to the Federal Motor Carrier Safety Act (FMCSA), anyone who operates a vehicle weighing over 10,000 pounds, or any commercial vehicle, whether they have a commercial learner's license, commercial driver's license, or any other sort of license, is required to pass a DOT physical. The State of Maryland is no different.
How much does a DOT physical cost?


DOT Physicals are available at $120 for self-pay patients. We accept major insurances such as Medicare, Cigna, United Healthcare, Blue Cross Blue Shield, etc.
What to expect during a DOT physical


Once a Maryland driver has passed a DOT physical, he (or she) is issued a DOT card, which allows them to legally operate equipment, is required for insurance purposes, and helps to ensure the health and safety of commercial drivers and other road users. Whether it is for you or an employee, the process to undergo this physical is the same.
What does a DOT physical consist of?


Health history review

The first step in a DOT physical is to undergo a detailed health history review. The provider administering the exam will ask a series of predetermined questions about your health, with a particular focus on the preexisting heart, lung, liver, and other chronic diseases. You will also be asked about brain and spinal injuries, epilepsy, and psychological conditions. Finally, you will be asked about controlled or treated conditions like diabetes, high blood pressure, or hearing loss.

It is important to mention any conditions or injuries that you are aware of during the health history review, as this will enable the provider to prepare an accurate report, and may help to motivate exceptions to standards. It will also inform the health care practitioner conducting the test of issues to pay close attention to during the physical examination.

Make sure that the provider is provided with a complete list of all prescription and over-the-counter medications during this part of the exam, too.
Blood pressure, hearing, and vision tests


Once the history and paper-based exam are completed, the next step in a DOT physical is testing your heart function, hearing, and vision.

• In order to qualify for a DOT card, a driver requires a blood pressure reading that is below 140/90. The provider will take two readings, to ensure that the reported reading is as accurate as possible. At the same time, the provider will assess the pulse to make sure that it is steady and regular.

• Vision testing for a DOT card includes a regular eye test for which candidates must achieve at least 20/40 in each eye, peripheral vision testing, and testing of the ability to distinguish between traffic signals. Results are recorded with or without corrective eyewear, so if drivers routinely wear glasses or contact lenses, they should wear them for the test.

• Hearing testing for a DOT physical in Maryland and elsewhere requires that the applicant be able to hear a forced whisper at a distance of five feet. It also requires that candidates have no more than 40 decibels of hearing loss in their better ears. Again, applicants who routinely use a hearing aid are allowed to (and encouraged to) wear the aid during the test.
Lab testing


The lab testing portion of the DOT physical in Maryland is designed to:

1. Identify any unknown underlying medical conditions that the applicant is not aware of, and
2. To measure the extent of any known conditions.

A urine sample is taken and tested for:

• Protein
• Glucose
• Blood

The presence of these compounds in the urine may indicate undiagnosed conditions like diabetes or infections, which may affect the ability of the driver to safely operate commercial vehicles on public roads.
Physical


The final part of the DOT physical in Maryland is a comprehensive physical, to confirm the presence of any known conditions, and to look for red flags that may indicate an undiagnosed illness.

During the physical, the provider will note the general appearance and apparent health of the candidate. Your provider will visually assess the eyes, ears, mouth, nose, and throat, and then listen to the heart, lungs, and chest. An assessment of the abdominal area, the genitourinary system, and the musculoskeletal system and spine will follow.

Finally, the provider will run tests to assess neurological function, reflexes, and the function of extremities.
Results and DOT card


Should any adverse medical conditions be discovered during the DOT physical, the applicant will be informed of them once the results are available. If the applicant passes the exam but has a condition that may require medical surveillance, the DOT card could be issued for 3 months, 6 months, or one year. Generally, however, DOT cards are issued for two years.
Balancing quality care and compassion


When Physicians Now Urgent Care team members perform DOT physicals in Maryland, we understand that a combination of quality care, attention to detail, and compassionate care for patients is a necessity. We know that companies need results fast, and we also know that the FMCSA demands a high level of accuracy and attention to detail. We streamline the process, while still putting patients first so that you can get your commercial drivers out on the road as quickly as possible.

Walk in or call us to schedule your DOT exam visit today! We accept walk-ins and we are open 7 days a week. We serve patients from Rockville MD, Travilah MD, Lone Oak MD, Colesville Park MD, Redland MD, Darnestown MD, Anscroft MD, and Wheaton-Glenmont MD.