Urgent Care for School Physicals in Rockville, MD
School physicals help to ensure you are healthy for your upcoming academic adventures no matter what age you are. Physicians Now Urgent Care and Walk-In Clinic offers school health assessment services. Contact us, or simply walk in, or reserve your spot online! We are located at 15215 Shady Grove Road, Suite 100, Rockville, MD 20850.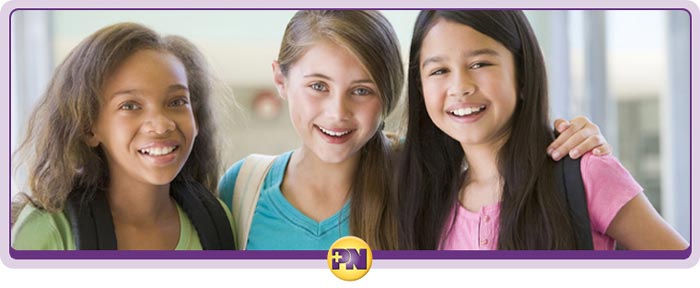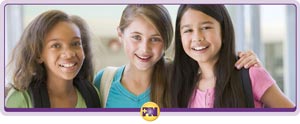 Table of Contents:
What to expect during school physicals?
What does a doctor evaluate during school physicals?
How do you get school physical results?
Aside from ensuring that you have every item on your child's school supply list and a fresh wardrobe to clothe them in, you must be sure your child has had his or her school physical and health assessment. In fact, the Maryland State Department of Education has deemed it a requirement.
According to the Maryland State Department of Education:
"A physical examination by a provider or certified nurse practitioner must be completed within nine months prior to entering the public school system or within six months after entering the system. A Physical Examination form designated by the Maryland State Department of Education and the Department of Health and Mental Hygiene shall be used to meet this requirement."
A school physical enables your child's school to maintain a healthy environment throughout the school year through compliance with immunization recommendations and requirements. Additionally, these yearly exams can often be the key to the early detection of common childhood conditions.
What to expect during school physicals?


The first step in getting a school physical assessment is to review your child's past medical history. List any current or prior conditions. For example, if your child currently has or has had any of the following, please let the provider know.

• Allergies (food, insects, drugs, latex)
• Allergies (seasonal)
• Asthma or Breathing Problems
• Behavioral or Emotional Problems
• Birth Defects
• Bleeding Problems
• Cerebral Palsy
• Dental Problems
• Diabetes
• Ear Problems or Deafness
• Eye or Vision Problems
• Head Injury
• Heart Problems
• Hospitalization (when, where)
• Lead Poisoning/Exposure
• Learning Problems/Disabilities
• Limits on Physical Activity
• Meningitis
• Prematurity
• Problem with Bladder
• Problem with Bowels
• Problem with Coughing
• Seizures
• Serious Allergic Reactions
• Sickle Cell Disease
• Speech Problems
• Surgery
• Other

If your child is on any medications or supplements, requires special treatments (EpiPens, nebulizers, inhalers, etc.) or procedures (catheterization, G-tubes, etc.), or attends any kind of therapy (occupational, behavioral, etc.) you should share it with the provider performing your child's school physical in Rockville, Maryland. Remember to also present your family's medical history and voice any other concerns that may help the provider get a full picture of your child's health.
What does a doctor evaluate during school physicals?


Once the information you've provided to us about your child's health history has been reviewed, his or her school health assessment will begin. All school physicals begin with checking your child's vital signs, including his or her pulse rate, blood pressure, height, and weight.

Next, the following will be evaluated:

• Head
• Attention Deficit/Hyperactivity
• Eyes
• Behavior/Adjustment
• Ear/Nose/Throat
• Development
• Dental
• Hearing
• Respiratory
• Immunodeficiency
• Cardiac
• Lead Exposure/Elevated Lead
• Gastrointestinal
• Learning Disabilities/Problems
• Genitourinary
• Mobility
• Musculoskeletal/Orthopedic
• Nutrition
• Neurological
• Physical Illness/Impairment
• Skin
• Psychosocial
• Endocrine
• Speech/Language
• Psychosocial
• Vision
• Other

Additionally, your child may be screened for other issues and any missing immunizations will be administered. The provider will also take the time to speak with your child about his or her mental and emotional readiness for starting a new school year. This can often be a time of fear and anxiety for many children, and the provider will determine if he or she is feeling anxious or scared.


How do you get school physical results?


After the provider has completed your child's school physical, he or she will fill out, sign, and date the required forms that your child's school will keep on file. The provider will also include a required copy of your child's updated immunization records. Contact your child's school to learn how and when they would like to receive these documents before the school year commences.

As Physicians Now Urgent Care and Walk-In Clinic serving Rockville, MD, we're pleased to offer school physicals to families in our community. We partner with your family's primary care provider or pediatrician by simplifying school physicals and making them easy to schedule without extraordinary costs. We serve patients from Rockville MD, Travilah MD, Lone Oak MD, Colesville Park MD, Redland MD, Darnestown MD, Anscroft MD, and Wheaton-Glenmont MD.