Travel Medicine Doctor in Rockville, MD
Physicians Now Urgent Care and Walk-In Clinic is your complete travel health provider, offering expert, pre-travel consultations, immunizations, and treatment for illnesses contracted while traveling. Contact us, or simply walk in, or reserve your spot online! Our urgent care is conveniently located at 15215 Shady Grove Road, Suite 100, Rockville, MD 20850.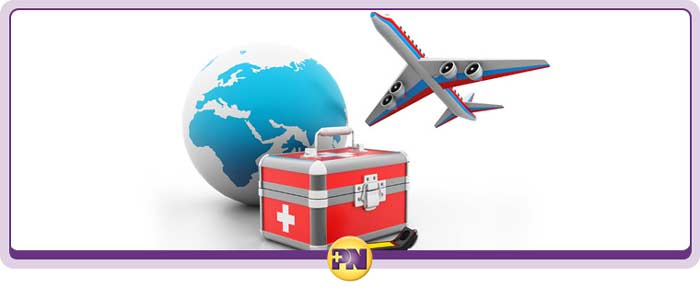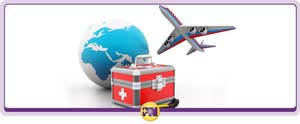 Table of Contents:
What routine vaccinations do you need for travel?
How do we know which vaccination we require before traveling?
What medicines to take while traveling?
Safe travels
Whether you have been planning a personal trip for months or your employer wants you to take a last-minute trip overseas, planning ahead is important. Traveling to certain areas of the world increases the risk you will come into contact with infectious organisms that cause serious diseases. Getting the right vaccinations for travel can help you reduce your risk of contracting these diseases while you travel. If you don't have your own provider, or you are having a hard time scheduling and reserving your spot with your provider, contact us to schedule your vaccinations.
What routine vaccinations do you need for travel?


Routine vaccinations are recommended for all children and adults regardless of their travel status. You should have these vaccinations before taking a trip. For children, the recommended routine vaccinations include hepatitis B, Tdap, polio, chickenpox, flu, hepatitis A, and rotavirus. Adults should be vaccinated against shingles, influenza, hepatitis A and B, tetanus, diphtheria, and polio.
How do we know which vaccination we require before traveling?


The vaccinations you will need for your trip depending on where you are traveling and whether you have any health conditions. For people traveling to Kenya, for example, the CDC recommends getting polio, hepatitis A, and typhoid vaccinations in addition to the routine vaccinations everyone should have. Some travelers may also need to be vaccinated against malaria, hepatitis B, rabies, meningitis, or yellow fever. The CDC does not recommend polio or typhoid vaccinations for people going to the United Kingdom.
What medicines to take while traveling?


If you need information about preventing illness while you travel, one of our providers can give you travel medicine tips and recommend ways to reduce your risk of coming into contact with infectious organisms. In some countries, you need to pay special attention to food and water safety. Contaminated foods and beverages can cause travelers' diarrhea, so be careful when planning your meals.

Eat pasteurized dairy products, hot foods, and hard-cooked eggs. If you peel and wash fruits and vegetables yourself, it is okay to eat them. Avoid runny eggs, raw fish and meats, unpasteurized dairy products, and food prepared by street vendors. Do not drink unpasteurized milk or water that comes from a well or a tap. Drinking sealed bottled water or water that has been disinfected can help you prevent serious illnesses while you travel.

You can also reduce your risk of catching an infectious disease by practicing good hygiene and limiting your exposure to germs. Avoid touching your face and eyes, especially if you have not washed your hands. Use soap and hot water to wash your hands before eating, after using the restroom, or after touching door knobs and other surfaces. Stay away from people who are coughing, sneezing, or displaying other signs of illness.
Do you provide travel medicine services at Physicians Now Urgent Care?


When you visit Physicians Now Urgent Care and Walk-In Clinic, you will be treated with respect in a clean, professional environment. If you are planning a trip, make Reserve your spot to get needed vaccinations and discuss ways to reduce your risk of contracting infectious diseases. An experienced medical professional can help you stay healthy and enjoy traveling for business or leisure. We serve patients from Rockville MD, Travilah MD, Lone Oak MD, Colesville Park MD, Redland MD, Darnestown MD, Anscroft MD, and Wheaton-Glenmont MD.