Confidential STD Testing in Rockville MD
Sexually transmitted diseases (STDs), also known as sexually transmitted infections (STIs), are very common. As per CDC (Centers for Disease Control and Prevention), millions of new infections occur every year in the United States. At Physicians Now Urgent Care and Walk-In Clinic, we provide STD Testing for you and for your partner. For more information, contact us or schedule an appointment online. Our urgent care is conveniently located at 15215 Shady Grove Rd., Suite 100, Rockville, MD 20850.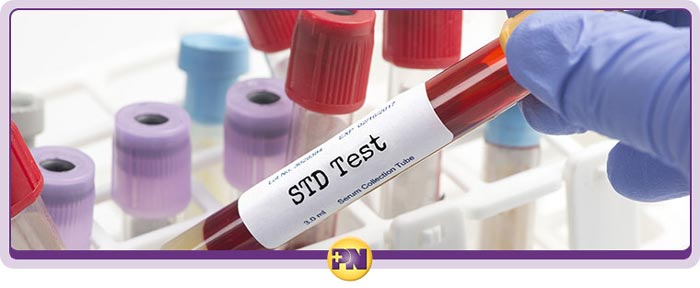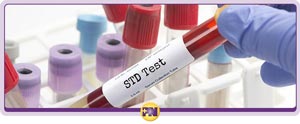 Table of Contents:
How do you know when to get tested for an STD?
Why is it important to get STD testing?
Is STD testing confidential?
How do you get tested for an STD?
Chlamydia and Gonorrhea
HIV
Herpes
Syphyllis
Ureaplasma
Hepatitis B
HPV
Do you think you need an STD test? If so, you can have one done at an urgent care clinic like ours. Actually, urgent care can see you right away, without the need for an appointment.
STD testing is easy, quick, and discreet, and it may be important for you and your partner. If you need a test, come see us today at Physicians Now Urgent Care, or if you want to learn more, keep reading.
How do you know when to get tested for an STD?


You should get tested right away for an STD (sexually transmitted disease) if you are currently sexually active and you may have been exposed to an STD. You should also get tested right away if you have any of the signs or symptoms of an STD. There can be a range of signs and symptoms, and some people experience none at all. However, there are some common signs and symptoms, like:

• Pain during intercourse
• Burning/painful urination
• Rash over the trunk, hands, or feet
• Bumps or sores in the areas of the genitals, mouth, or rectum
• Sore and swollen lymph nodes, especially in the groin
• Pain in the lower abdomen
• Penile discharge or vaginal discharge
• Unusual vaginal bleeding
• Fever

Also, you should consider getting tested for an STD if you're considering becoming sexually active, if you're over 20 years old, or if you're going to become sexually active with a new partner. Getting tested may be really important for your health as well as the health of your partner.
Why is it important to get STD testing?


Testing is important for two major reasons. First, if a patient gets tested and they have an STD, they'll be able to have it treated, and treatment can prevent complications. Some complications can be quite serious, like pregnancy complications, infertility, heart disease, and even some cancers. Secondly, if a patient is tested and has an STD, they'll know they need to refrain from sexual activity for a while to prevent spreading the STD to others.

By getting tested, you'll protect your own health as well as the health of your partner or partners. The sooner you get tested and get your results, the sooner you'll know what to do.
Is STD testing confidential?


Yes, it is! Patients can expect discreet testing and absolute confidentiality at STD testing clinics because these clinics must comply with HIPAA regulations. HIPAA is the Health Insurance Portability and Accountability Act of 1996, and it provides data privacy and security provisions for safeguarding medical information. HIPAA ensures that clinics will keep testing and test results confidential.
How do you get tested for an STD?


You can get tested at a health clinic like an urgent care clinic. In fact, urgent care is a great choice for STD testing. This is because urgent care physicians can provide a test right away, right on the spot, and provide test results very soon. Regular physicians can't do that and usually require an appointment, and the emergency room has wait times for patients with non-life-threatening health issues like STDs. With urgent care, there's practically no waiting, and there's no need for an appointment. Also, urgent care can easily handle STDs and help patients prevent the spreading of STDs.

Physicians Now Urgent Care is an urgent care clinic, and we provide STD testing. We'd be happy to see you for testing in Rockville, MD. Contact us if you have any other questions for us, or come see us if you want a same-day test. We serve patients from Rockville MD, Travilah MD, Lone Oak MD, Colesville Park MD, Redland MD, Darnestown MD, Anscroft MD, and Wheaton-Glenmont MD.