Strep & Sore Throats Prevention at Physicians Now Urgent Care in Rockville, MD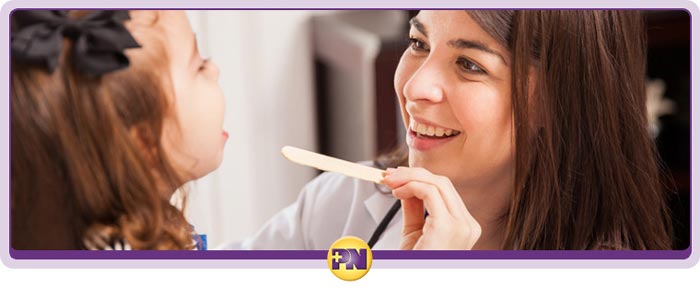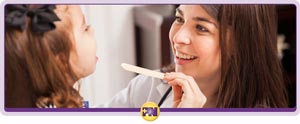 Table of Contents:
Types of strep tests
Strep throat treatment
Preventing strep throat
Strep is short for Streptococcus, a type of bacteria. It is more commonly known as "strep throat" because one of the primary symptoms of strep is a scratchy and sore throat. Strep throat symptoms do not include runny, stuffy sinuses, sneezing or coughing. Though it is more common in young children, strep throat can affect anyone. Left untreated, strep infection can spread and seriously damage the skin, sinuses, inner ear and even the bloodstream.
It is important to note that symptoms are not specific to a strep infection and may be indicators of another illness or infection. That is why it is vital to get a strep test from a trusted provider.
Types of strep tests


One of the first tests for confirming a strep infection is a rapid antigen strep test. In this procedure, your provider will swab a secretion sample from the infected area in the mouth or throat. It is a painless procedure that takes only a second, and the test results are returned within minutes to determine if the physical signs are actually strep throat symptoms.

Another test that is commonly used before determining strep throat treatment is a throat culture. While rapid test results can be returned within minutes, results from a throat culture can take 24 to 48 hours. For a throat culture, a sample from the infected area of the throat is swabbed and placed on a culture dish that will enable the bacteria to grow in a lab and more precisely confirm a strep infection. Throat cultures are extremely accurate tests, while rapid tests have a 70-90% accuracy rate.
Strep throat treatment


Though each case varies, a typical strep throat treatment plan includes a prescription for an antibiotic and possibly an over-the-counter medication for pain. Amoxicillin and azithromycin are two common antibiotics used to combat strep throat, but there are a number of antibiotics your provider may prescribe.

If you are prescribed an antibiotic, it is extremely important to complete the required dosage as directed. Strep bacteria can become resistant to certain antibiotics, so it is imperative to complete an adequate amount of whatever medication is prescribed. Not doing so can lead to further complications in the body, including kidney failure, rheumatic fever and heart problems.
Preventing strep throat


Unfortunately, strep throat is a highly contagious infection, and there is no vaccine to prevent it. You can, however, consider these tips to help prevent any strep throat symptoms and/or infection:

Wash your hands thoroughly and often, especially in hospitals, schools and public buildings. Be sure to wash your hands before and after preparing or consuming food, after using the bathroom, and while caring for someone who is sick.

Cover your mouth when you sneeze or cough, and after blowing your nose. If possible, sneeze or cough into a tissue or paper towel, and discard it immediately. If a tissue or paper towel is not readily available, cough into the crook of your elbow instead of your hands.

Do not share food or drinks if someone in your family has strep throat. Wash all dishes and utensils with hot, soapy water.

If there are any concerns about strep throat in your household, we at Physicians Now are prepared and ready to assist with getting a strep test for you and, if confirmed, providing proper strep throat treatment.

Reserve your spot with one of our providers so you can get the relief you need to get on with your life.