Earaches and Infection Treatment Clinic in Rockville, MD
Are you experiencing the pain and discomfort that comes with earaches and ear infections? Physicians Now Urgent Care and Walk-In Clinic has treatment options available to help you get back to being you in no time.

Contact us

today for more information or schedule an

appointment online

. We are conveniently located at

15215 Shady Grove Road, Suite 100, Rockville, MD 20850

.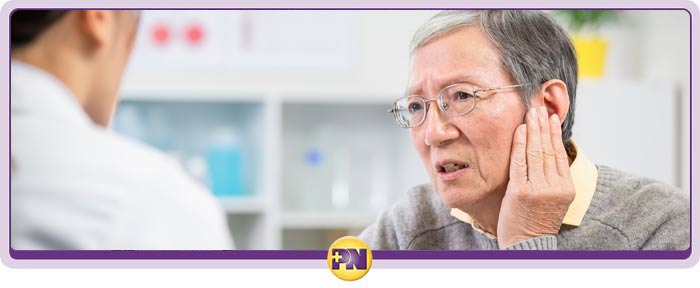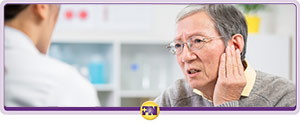 Table of Contents:
Where can I go if I have an earache or infection?
How do you get rid of an earache fast?
How long does ear pain last after an ear infection?
Earaches and infections can cause a massive amount of discomfort. It can be very frustrating having a pain that you can't even touch. When you have a muscle ache, you can massage it to relieve pain. However, earaches are very different, and their location — inside the head — can make them even more unbearable. Fortunately, Physicians Now Urgent Care and Walk-In Clinic has the solution to help treat your ear pain, and get you back to feeling better!
Where can I go if I have an earache or infection?


If you are experiencing an earache, it could be caused by an ear infection. Thankfully, there are many treatments available to treat the symptoms associated with ear infections. Come to Physicians Now Urgent Care and Walk-In Clinic today, where our staff truly cares about your health! We have treatments to relieve pain and cure infections of the ear.
How do you get rid of an earache fast?


Some ear infections can clear up on their own without antibiotics. Often, all that is needed is to treat the pain and allow the body time to heal itself:

• Apply a warm cloth to the affected ear.
• Use over-the-counter pain relief drops for ears.
• For pain or fever, take over-the-counter medicines such as ibuprofen or acetaminophen.
• DO NOT give aspirin to children.

Children younger than 6 months who are experiencing a fever or symptoms of an ear infection should see a physician. Children who are older than 6 months may be watched at home if they DO NOT have:

• A fever higher than 102°F (38.9°C)
• More severe pain or other symptoms
• Other medical problems

Schedule an appointment with your healthcare provider to determine whether antibiotics are needed if there is no improvement or if symptoms get worse.

A virus or bacteria can cause ear infections. Antibiotics will not be effective for an infection that is caused by a virus. While most providers don't prescribe antibiotics for every ear infection, all children younger than 6 months with an ear infection are treated with antibiotics.

Your provider is more likely to prescribe antibiotics if your child is exhibiting these symptoms:

• Is under age 2
• Has a fever
• Appears sick
• Does not improve in 24 to 48 hours

It is important to take them every day and to take all of the medicine if antibiotics are prescribed. If symptoms go away before your supply of antibiotics runs out, do not stop taking them. If the antibiotics do not seem to be working within two to three days, contact your provider. You may need to switch to a different antibiotic.
How long does ear pain last after an ear infection?


There are different types of ear infections that occur within the ear. Related to each of the ear's three sections, the outer ear, middle ear, and inner ear, each section of the ear has a unique function and form. To accurately provide an answer to how long an ear infection lasts, all different areas must be discussed separately.

• Inner ear infections typically last the longest, and symptoms can often persist for several months.
• Middle ear infections shouldn't last more than one or two days.
• Outer ear infections generally last for about a week, or sometimes longer.

If you or someone you know is suffering from an ear infection, we know how frustrating that can be. Thankfully, at Physicians Now Urgent Care, we have specialists who are experienced in treating earaches and ear infections, so they know exactly what to do! Come in for a fast, effective treatment today! Contact our office today to get in touch with a specialist. To book an appointment, call us or visit us online! We serve patients from Rockville MD, Travilah MD, Lone Oak MD, Colesville Park MD, Redland MD, Darnestown MD, Anscroft MD, and Wheaton-Glenmont MD.