Pediatric Urgent Care in Rockville MD
At Physicians Now Urgent Care, our experienced ER-trained doctors are assisted by a competent and compassionate medical care team who provide immediate, compassionate care for children 7 days a week. Walk in today. We are Located at 15215 Shady Grove Road, Suite 100, Rockville, MD 20850.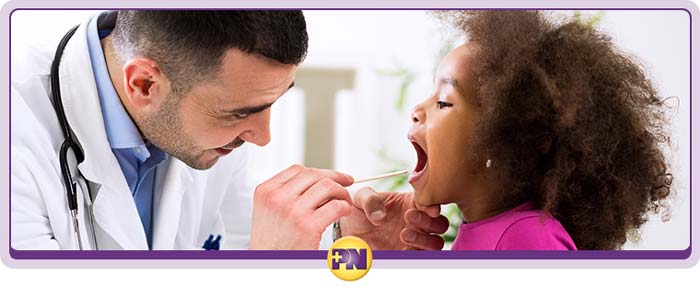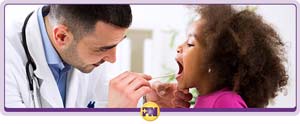 Table of Contents:
Children's injuries
Treatment for children's illnesses
Vaccinations
School and sports physicals
Diagnostics we offer
Why choose us
Whether your kid has the flu or broke his or her leg, our well-trained staff can assist. At Physicians Now Urgent Care, serving Rockville, MD and the surrounding area, we have a team of physicians trained in emergency care. We're open seven days per week. Plus, we accept walk-ins, so you don't have to wait for an appointment with your pediatrician or try to keep your child content during a lengthy hospital visit wait.
Children's injuries


Unfortunately, children can be mischievous. They get into things and enjoy exploring, which sometimes leads to wounds, lacerations, strains, sprains, or fractures. We can treat them all. Our physicians are also able to treat burns and skin issues. We even perform foreign body removal.

We can assist if your child gets bitten by a tick or animal, and we're able to provide treatment if your kid receives an insect sting and is having a non-life-threatening reaction.
Treatment for children's illnesses


Your child is exposed to an abundance of viruses and bacteria at school and in public that we can address. We can diagnose and treat respiratory illnesses as well. We assist children who have a cold or flu and need relief of their unpleasant symptoms. Our physicians help prevent complications from the flu including dehydration.
Vaccinations


Vaccines prevent diseases and infections in children and adults alike. We help you stay up-to-date on your child's vaccinations. At our clinic, you may bring your child in for routine vaccinations in addition to the flu vaccine. We encourage our families to bring in their children for a flu vaccination since this infection can cause serious consequences in children such as dehydration or even death.
School and sports physicals


Children need routine physicals to comply with state law, and we can provide these. We perform a physical evaluation and check your child's vitals to determine if he or she is healthy. Additionally, we provide recommendations on how to improve your child's health to prevent problems in the future.

In order to play on many sports teams and depending on the child's age group, he or she will need to have a physical to qualify. This ensures he or she is healthy enough to play and isn't vulnerable to an injury or health complication from playing the sport.
Diagnostics we offer


We utilize various types of diagnostics in order to determine the root of the problem. For instance, we have imaging machines like an X-ray and computerized tomography (CT). These tests evaluate your child for issues like broken bones.

Another type of testing we perform is a strep culture if your child has a sore throat. We can also test for other infections such as the flu.
Why choose us


We give you access to healthcare when your child needs it, even if it's outside the standard hours of when your pediatrician is open. You won't have to make your child sit in a waiting room for hours like you would at a hospital. Moreover, we offer many of the same treatments you can get at your pediatrician's office or the ER at a more affordable price. Our staff offers compassion and caring to your child, so she or he feels comfortable with us.

Schedule an appointment with Physicians Now Urgent Care, serving Rockville, MD and the surrounding area, by calling us at (301) 709-7459. You can also just bring your child in without calling ahead!