Top Rated Urgent Care Near Aspen Hill, MD
There's no need to visit a hospital when you can visit the Physicians Now Urgent Care and Walk-In Clinic! Our doctors are happy to help with any minor or moderate injury or illness that is not life-threatening. Contact us today or request an appointment online. Our urgent care is conveniently located at 15215 Shady Grove Rd., Suite 100, Rockville, MD 20850.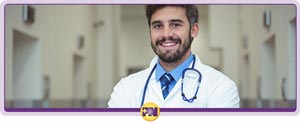 Table of Contents:
How much does it cost to go to an urgent care clinic without insurance?
Is a walk-in clinic more expensive?
Is urgent care better than the ER?
Urgent care centers are an important part of the healthcare industry. They provide quick, effective care for mild to moderate ailments, and are much more affordable than a visit to the emergency room! At Physicians Now Urgent Care and Walk-In Clinic, we have a top-rated urgent care facility with expertly trained staff, ready to help you with your urgent care needs!
How much does it cost to go to an urgent care clinic without insurance?


There is an astonishing difference between the cost of emergency room care and urgent care, and if you're uninsured, this can mean the difference between getting affordable out-of-pocket care versus going into debt. Consider that the average urgent care center visit costs between $50 to $150. Please keep in mind that these prices will differ depending on where you live, and expenses can increase should there be the need for lab tests, x-rays, and the casting of a broken bone.
Is a walk-in clinic more expensive?


Cost is a significant determining factor that differentiates urgent care facilities from walk-in clinics. However, this is mostly determined by the underlying ailment.

Considering that urgent care facilities deal with more complex cases compared to walk-in clinics, then the medical services are typically more expensive. Those without medical insurance coverage feel the pinch of the cost – nevertheless, insurance firms may compel you to co-pay for medical services if they exceed the Pre-determined coverage.

Waiting periods also vary in walk-in clinics and urgent care facilities. Urgent care facilities give priority to patients suffering from critical medical conditions. For instance, someone suffering from profuse bleeding would be treated before another person suffering from a broken arm. Walk-in clinics, on the other hand, operate solely on a first-come-first-served basis. As such, you have to wait in line regardless of the intensity of your ailment.

Typically, urgent care facilities operate faster compared to walk-in clinics as their essence is the provision of quick medical services.
Is urgent care better than the ER?


Here are the types of services that urgent care centers cover:

• Flu or common cold
• Immunizations (such as flu shots)
• Fever, headaches, cough, sneezing, and chills
• Sprains
• After-hours care

Here are some of the services that require a visit to the emergency room:

• Major Trauma or Accident
• Loss of Consciousness
• Heart Attack or Chest Pain
• Uncontrollable Bleeding

While an emergency room could treat any of the urgent care issues, it is not recommended because emergency rooms are busier and more expensive. Also, it is important to note that urgent care centers may not be able to treat the illnesses listed for emergency rooms. That said, of the top diagnosis at both urgent care centers and emergency rooms, nearly 50% of them are the same.

Both emergency rooms and urgent care centers are staffed with compassionate healthcare professionals. In most cases, both facilities will have doctors and nurses available. Occasionally, an urgent care center will have registered nurses or nurse practitioners in lieu of doctors.

If you or someone you know is looking for a top-rated urgent care facility, look no further than Physicians Now! We have a safe, clean facility to help you get on your way to a healthy life! Contact our office today to get in touch with a specialist. To book an appointment, call us or visit us online! We serve patients from Rockville MD, Travilah MD, Lone Oak MD, Colesville Park MD, Redland MD, Darnestown MD, Anscroft MD, and Wheaton-Glenmont MD.