Meet Canaan Mekonnen, PA-C at Physicians Now Urgent Care in Rockville, MD
Visit Physician Now Urgent Care to receive the best medical care from our friendly and compassionate urgent care team. Call us today for more information. We are conveniently located at 15215 Shady Grove Rd., Suite 100, Rockville, MD 20850.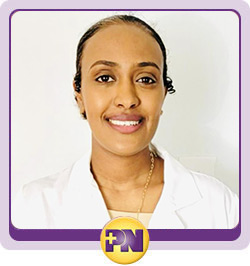 Canaan Mekonnen, PA-C
Canaan Mekonnen is a board-certified physician assistant with more than one year of experience as an urgent care provider. Ms. Mekonnen provides acute care services to pediatric, adolescent, and adult patients. She completed her bachelor of science degree in human biology from North Carolina State University in Raleigh, North Carolina, and then earned her master's degree from Elon University, in Elon, North Carolina. Ms. Mekonnen is a member of the American Academy of Physician Assistants. She is certified in advanced cardiac life support and mental health first aid. In her free time, she enjoys spending time with her family, reading books, and cooking.