Meet James Amara MSN, FNP-BC at Physicians Now Urgent Care in Rockville, MD
James Amara is an ANCC board-certified Family Nurse Practitioner. Visit Physician Now Urgent Care to receive the best medical care from our friendly and compassionate urgent care team. Call us today for more information. We are conveniently located at 15215 Shady Grove Rd., Suite 100, Rockville, MD 20850.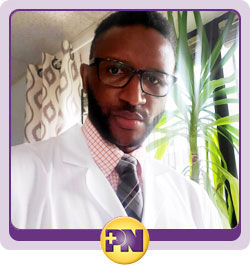 James Amara, MSN, FNP-BC
Table of Contents:
What is the educational background of James Amara?
What are the top areas of care for James Amara?
What are the top areas of care for James Amara?


He has extensive experience as a nurse practitioner in primary care and weight loss management. He is competent and current in adhering to clinical practice guidelines that foster health prevention and maintenance. Experienced in assessing, diagnosing, and formulating treatment plans for acute and chronic diseases. He is Knowledgeable in ordering and analyzing diagnostic tests and prescribing medications.