Pain Management Doctor Accepting New Patients in Rockville, MD
Pain management clinics are healthcare facilities that focus on the diagnosis and management of pain, both acute and chronic. They often have an interdisciplinary practice and have clinics staffed with professionals from different backgrounds that take a holistic approach. Get effective pain relief today! Our medical professionals at Physicians Now Urgent Care specialize in pain management. Contact us today for more information or schedule an appointment online. We are conveniently located 15215 Shady Grove Road, Suite 100, Rockville, MD 20850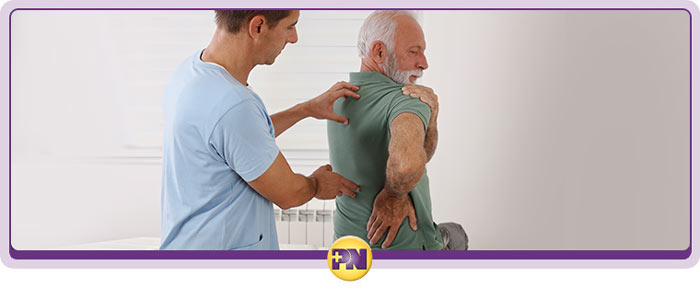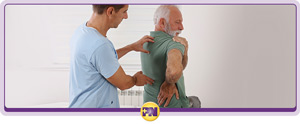 Table of Contents:
What is pain management?
What types of pain conditions do you treat?
What can I expect at a pain clinic?
When should I go to a pain management Clinic?
Pain is a generalized term that refers to any discomfort, tenderness, or physical suffering caused by an illness or injury. Pain is categorized into two main groups: acute and chronic. Acute pain can be caused by either an injury or illness, although it is most common after sustaining physical trauma. It typically lasts around a few hours (stubbing a toe) to a few weeks (spraining an ankle), and may progress to chronic pain if experienced for longer than a few months. Chronic pain is defined as any pain that lasts longer than three months and can be caused by an injury or an illness. Injuries that result in chronic pain are typically severe and, in many cases, result in internal damage. Illnesses or conditions that result in chronic pain can last for years and may be intermittent or persistent. Fortunately, there are medical professionals who dedicate their careers to helping people manage both chronic and acute pain. Chronic pain frequently needs to be managed in order to live a good quality of life.
What is pain management?


Pain management clinics are healthcare facilities that focus on the diagnosis and management of pain, both acute and chronic. They often have an interdisciplinary practice and have clinics staffed with professionals from different backgrounds that take a holistic approach.

These professionals may include:

• Nurses and doctors
• Physical therapists
• Nutritionists and dietitians

These clinics help patients manage pain with physical, behavioral, and psychological therapies and focus on addressing the underlying cause of pain, rather than applying a temporary, topical solution.

What types of pain conditions do you treat?


At Physicians Now Urgent Care, we treat pain affecting the following areas:

• Neck
• Shoulders
• Elbows
• Back/Spine
• Wrists
• All joints of the hands, fingers, and thumbs
• Knees
• Ankles
• All joints of the toes

Please note that this list is not all-inclusive; if you do not see a condition here for which you require treatment, please call our clinic today and one of our friendly staff will help you.

What can I expect at a pain clinic?


During the first visit to a pain clinic, a pain management doctor will go over the patient's medical history and review the symptoms that they are experiencing. From there, they may perform a physical examination and order diagnostic or imaging tests, such as an x-ray. After reviewing the results, they will work with the patient to develop a customized treatment plan that uniquely addresses their needs.

When should I go to a pain management clinic?


It may be recommended to go to a pain management clinic if any of the following apply to your situation:

• Pain is present for more than two weeks
• Pain interferes with day-to-day activities
• The injured area looks deformed
• You cannot bear weight on the painful area
• You cannot raise your arms over your head
• Other forms of treatment have not provided relief

If you are living with any pain condition, know that there is a solution. At Physician Now Urgent Care, we care for patients dealing with all kinds of pain and can help you take back control of your life and live it to the fullest. We develop each treatment plan uniquely to address the individual needs of each patient. Come in for a fast, effective treatment today! Contact our office today to get in touch with a specialist. To book an appointment, call us or visit us online! We serve patients from Rockville MD, Travilah MD, Lone Oak MD, Colesville Park MD, Redland MD, Darnestown MD, Anscroft MD, and Wheaton-Glenmont MD.