Sports Injuries in Children Treatment in Rockville MD
Visit Physicians Now Urgent Care and Walk-In Clinic if your child has received a sports injury or is dealing with complications from a sports injury, our experienced medical professionals will be able to help diagnose and offer treatment options to help with their condition. Contact us for more information. We are conveniently located at 15215 Shady Grove Road, Suite 100, Rockville, MD 20850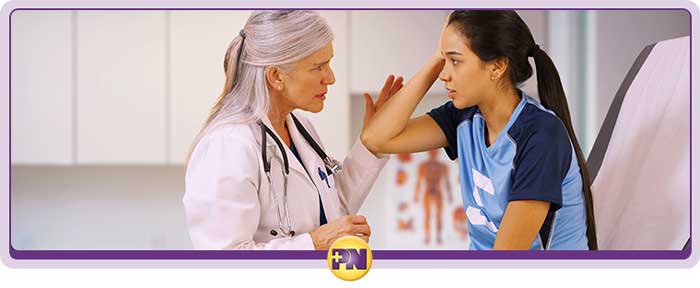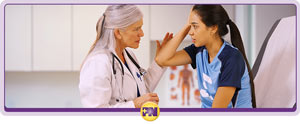 Table of Contents:
What are sports injuries?
What are the most common sports injuries in children?
What are the 4 types of sports injuries?
Many children play sports each day, and many endure some of the most common sports injuries like strains and fractures. These injuries can happen in any sport, and often at the most inopportune times, especially when they play in competitive team sports like football, basketball, soccer, ice hockey, baseball, and softball, as well as any activities involving repetitive movements like dance, cheerleading, and gymnastics.
What are sports injuries?


There are a variety of sports injuries children can have happened to them when playing competitive sports or repetitive movements. These injuries can cause complications in the future if they do not heal properly, the most seen sports injuries include:

• Sprains
• Strains
• Knee injuries
• Swollen muscles
• Achilles' tendon rupture
• Fractures
• Dislocations
• Rotator cuff injury

What are the most common sports injuries in children?


Different injuries will produce different injury symptoms, as well as complications. The most common sports injuries that happen to children include:

• Sprains
Sprains occur when you overstretch or tear a ligament in your body.

• Strains
Strains occur when you overstretch or tear the muscles or tendons.

• Knee injuries
Knee injuries often interfere with how the knee joint moves. It can range from an overstretch to a tear in the muscles or the tissues in the knee.

• Swollen muscles
Swelling is a natural reaction that occurs when you have an injury. The swollen muscles may also become painful and weak.

• Achilles' tendon rupture
Sometimes during sports, the Achilles' tendon can break or rupture, causing sudden and severe pain and may be difficult to walk.

• Fractures
Fractures are also known as broken bones.

• Dislocations
Too often we see dislocations from sports injuries. When this occurs, the bone is forced out of its socket, which can be painful and lead to swelling and weakness.

• Rotator cuff injury
The rotator cuff works as four pieces of muscle together and keeps the shoulder moving in all directions. A tear in any of the muscles can then weaken the rotator cuff.

Usually, with most injuries, the sports treatment may be the same, the main treatment often used with sports injuries is the RICE method, which stands for:

• Rest
• Ice
• Compression
• Elevation

This treatment is helpful for mild sports injuries. As well, taking anti-inflammatories and pain relievers can help with swelling and the pain of the injury, make sure to talk to your child's doctor about the medications they can take for their sports injury.

If your sports injury is on the severe side, make an appointment with your doctor as soon as possible, or visit emergency care if:

• Severe swelling and pain
• Visible lumps, bumps, or other deformities
• Popping and/or crunching sounds
• Weakness or the inability to put weight on the limb
• Instability
• Difficulty breathing
• Dizziness
• Fever

What are the 4 types of sports injuries?


Children are joining sports much earlier than in previous generations, and due to this, sports injuries in children are becoming more common. With young athletes still growing, they are now at a greater risk for sports injuries than adults are, and they also suffer greater consequences as sports injuries can disrupt their growth, development, or bad habits and future health problems.

The most common injuries in children are:

• Jumpers Knee
Notice tenderness in the knee or the upper shin area from repeatedly pulled tendons causing inflammation and pain.

• Little Leaguer's Elbow or Shoulder
Pain in the elbow or shoulder area occurs with repetitive overhead throwing maneuvers that can damage the growth plates and cause inflammation in the bones in the arm.

• Osteochondritis dissecans
Knee pain and swelling occur when a piece of the cartilage in the knee joint separates from the joint surface.

• Sever's disease
Heel pain also occurs with limping, this happens from repetitive running or jumping activities which can cause the Achilles tendon to pull on the heel bone.

• Shin splints
Pain and tenderness are felt in the shin area, this mostly occurs from excessive running or running on hard surfaces like concrete.

• Spondylolysis
Back pain is caused by excessive flexion and extension in the lower back. It is commonly seen in children that are football linemen, gymnasts, and ice skaters.

To talk with an expert, contact our office today. Visit us online or give us a call to schedule an appointment at our clinic. We serve patients from Rockville MD, Travilah MD, Lone Oak MD, Colesville Park MD, Redland MD, Darnestown MD, Anscroft MD, and Wheaton-Glenmont MD.