Urgent Care Clinic Near Gaithersburg MD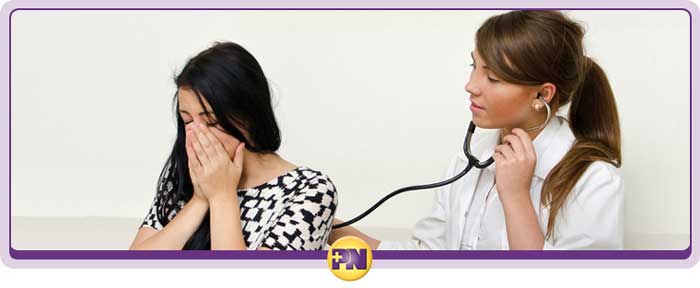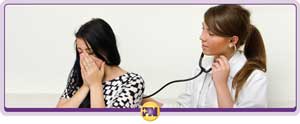 Table of Contents:
Treatment for illnesses and injuries
Physical examinations
Management of chronic illnesses
Occupational health
Take charge of your health
Injuries and illnesses often occur when you least expect them. If your provider's office is not open when you need medical care, you might think going to the emergency room or waiting until the office opens are your only options. Fortunately, Physicians Now offers urgent care in Rockville MD, which is within 5 Miles of Gaithersburg MD, so there is no need to sit in a crowded waiting room or delay treatment until you can get an Reserve your spot with your regular provider. We have evening and weekend hours so you can get the care you need in a clean, comfortable setting.
Treatment for illnesses and injuries


It is important to get treated right away if you are injured or have the symptoms of an illness. When you get treated early, you are more likely to avoid serious complications. You may also be able to return to work or school sooner. At our urgent care center in Rockville MD, near Gaithersburg MD, our compassionate healthcare professionals evaluate and treat people for the following injuries and illnesses:

• Broken bones
• Respiratory infections
• Joint dislocations
• Gastroenteritis
• Animal bites
• Skin infections
• Insect bites and stings
• Cuts and lacerations
• Urinary tract infections
• Sprains and strains
• Strep throat
Physical examinations


Physical examinations help identify health problems as early as possible so you can get the right treatment. If your primary care provider is not available – or you do not have a primary care provider – Physicians Now makes it easy to get the care you need. We perform pre-operative examinations to ensure you are healthy enough to undergo surgery. Physicians Now also offers women's health services such as Pap smears and pelvic exams. If you or your child needs a physical examination to enroll in school or participate in a school-sponsored athletic program, one of our experienced medical professionals will perform the exam and fill out any forms required by your school.
Management of chronic illnesses


If you have a chronic illness, it is important to see a provider regularly. Your provider will monitor your symptoms and ensure you have the medications you need. We also have an on-site laboratory so you can get many of the tests needed to monitor your condition. These are just some of the chronic illnesses we can help you manage:

• Diabetes
• Heart disease
• High blood pressure
• Kidney disease
• Asthma
Occupational health


Physicians Now also offers occupational health services to small and mid-size businesses in the Rockville & Gaithersburg area. If your company must comply with Department of Transportation requirements, send employees to our urgent care center for their required DOT physicals in Maryland. One of our medical professionals will conduct a thorough examination and fill out the certification required by the Department of Transportation. We also offer pre-employment physicals and drug testing services to help you select the best employees for your company.
Take charge of your health


Whether you have a chronic illness that requires monitoring or need a physical exam before starting a new job, Physicians Now can provide the services you need in a convenient location. Just come to our urgent care center in Rockville MD (near Gaithersburg) or call us at (301) 709-7459 to schedule an Reserve your spot.

Prefer to stay home until its your turn to visit with our providers? Click here to reserve your spot. Select the time you'd like to come in, we'll put you in our queue, and keep you updated via text.