Walk-in Clinic in Washington Grove MD
No Time to Make an Appointment? No Worries! Come to Physicians Now. We Accept Patients On a Walk-in Basis. Call or Visit Today. We Are Conveniently Located at 15215 Shady Grove Road, Suite 100, Rockville, MD 20850.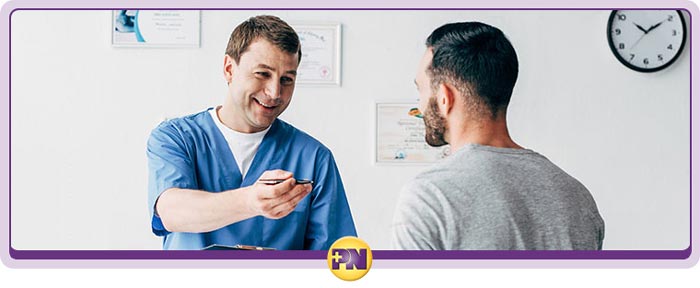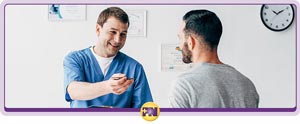 When you or a loved one is ill or injured, it can feel like an emergency. Sometimes the situation isn't necessarily a major emergency, and is a minor emergency, and this is when Physicians Now is your best option for care. We can see patients on a walk-in basis, so you won't have to wait for an appointment or have a long wait time. And, of course, you'll be able to see a fully capable physician who can help with any kind of minor emergency. Come see us today for immediate, affordable, convenient care.
What do walk-in clinics treat?
Physicians Now is a walk-in clinic, which is a type of healthcare center for minor emergencies. Whereas the ER (emergency room) is for major, life-threatening emergencies, and a primary care physician is for non-emergencies, a walk-in clinic is for minor, non-life-threatening emergencies. A walk-in clinic can provide a number of other services too, such as care for patients with chronic conditions. Here are the services we provide at Physicians Now:
Laboratory testing, X-rays, and concussion screening (in-house)
IV therapy
Chronic condition management (for diabetes, high blood pressure, heart disease, and others)
Occupational medicine (work-related injury care, drug screens, complete pre-employment physicals, and more)
Minor injury care (for cuts, wounds, burns, strains, minor sprains, minor fractures, etc.)
Minor allergic reaction treatment
Minor illness care (for respiratory infections, the flu, etc.)
Skin condition care
Physical exams (such as sports physicals, school physicals, and annual physicals)
Immunizations
And more!
Do you have to pay for walk-in clinics?
Patients pay for services at a walk-in clinic, but these services are covered by most health insurance providers and policies. If you have health insurance, then you likely won't pay very much money out of your pocket. This depends on the type of plan you have, but you can expect the costs of your services to be covered. Here at Physicians Now, we accept most insurance providers and Medicare. For patients without insurance, we offer affordable self-pay options.
How much does a walk-in clinic cost?
Walk-in clinics have different prices for their services, with the average price for a visit being somewhere around $100 (before insurance is applied). With insurance coverage, the costs will be significantly less, but this depends on the insurance provider. Our prices vary here at Physicians Now, so please contact us to learn more about our pricing. We offer affordable services, we work with most insurance providers, and we offer a discount for our cash-pay patients! Get in touch with us or just come on by today to learn more.
Do you have a walk-in clinic near Washington Grove MD?
Yes, we do! Physicians Now is located over at 15215 Shady Grove Road, Suite 100, Rockville, MD 20850. We're open for you and your family from Monday to Friday, 8AM-6PM, then Saturday and Sunday, 9AM-5PM. You can come see us anytime during those hours, and you don't have to make an appointment first. However, if you'd prefer to make an appointment, you can do so by calling us at (301) 709-7459.
We look forward to your visit with us soon here at Physicians Now Urgent Care!