Walk-In Clinic Near Gaithersburg, MD
Visit Physicians Now Urgent Care and Walk-In Clinic if you are looking for a walk-in clinic for your medical needs. For more information, please contact us or schedule an appointment online. Our urgent care is conveniently located at 15215 Shady Grove Rd., Suite 100, Rockville, MD 20850.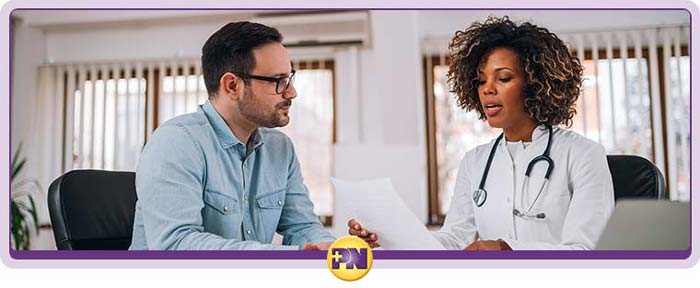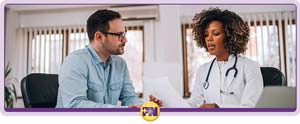 When you need immediate care, waiting for your primary care provider to be available isn't practical. Neither is it reasonable to spend a significant amount of money to visit an emergency room for a nonlife-threatening injury or illness. Instead of spending hours and dollars in an ER, come to the board-certified doctors at Physicians Now Urgent Care and Walk-In Clinic. Not only will you spend less time waiting for a doctor, but in most cases, you'll also spend less money to be treated without sacrificing high-quality care. Nearly 4 in 5 reasons people rush to the emergency room can be easily treated at our state-of-the-art clinic.
One of the many reasons people visit our walk-in clinic is when they suspect they are sick with the flu or another infection. It can be challenging to figure out if you have influenza or just a common cold, as these two things share many of the same symptoms. The only way to know for sure is to get tested at our clinic. We have an onsite lab with many rapid tests that can, in most cases, return quick results to determine if you are infected with the flu or another infection, like strep throat. Once a diagnosis of an infection is confirmed, our doctors can then prescribe you the best treatment to help you feel better faster.
Have you suffered an injury like a sprain or strain? While many people attempt to "walk it off" an injury of this nature should be seen by a medical professional, especially if it is so severe, you can barely use the injured area. While sprains and strains take time to heal, it is essential they are appropriately treated and stabilized, so you don't reinjure the area, delaying your recovery or worse, causing more damage. In the cases of severe sprains or strains, an x-ray is often required to check for minor fractures. Undiagnosed fractures can seriously complicate a sprain or strain and must be screened for. If an x-ray is needed, we will review it with you before you leave our facility and send you home with a copy of the image.
Physicians Now Urgent Care and Walk-In Clinic are located at 15215 Shady Grove Road, Suite 100, Rockville, MD 20850. We're open for you and your family from Monday to Friday, 8AM-6PM, then Saturday and Sunday, 9AM-5PM. You can come to see us anytime during those hours, and you don't have to make an appointment first. However, if you'd prefer to make an appointment, you can do so by calling us at (301) 709-7459.
We look forward to your visit with us soon here at Physicians Now Urgent Care and Walk-In Clinic. We serve patients from Rockville MD, Travilah MD, Lone Oak MD, Colesville Park MD, Redland MD, Darnestown MD, Anscroft MD, and Wheaton-Glenmont MD.