How to Seek Medical Attention After An Accident?
Car accidents can be scary, and it is very crucial to seek medical attention right after any car accident. Get specialized and quality care by visiting Physicians Now Urgent Care. Open 07 Days a Week. Contact us today for more information or schedule an appointment online. We are conveniently located at 15215 Shady Grove Road, Suite 100, Rockville, MD 20850.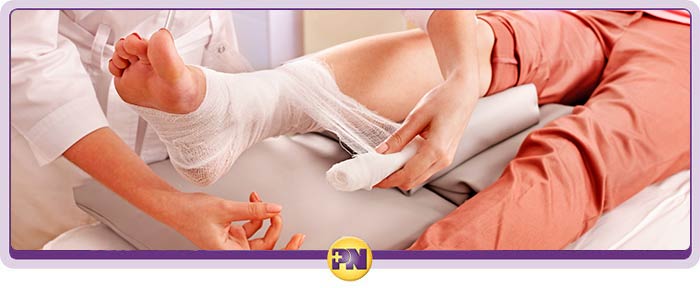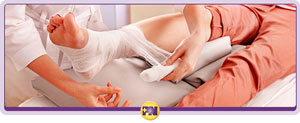 Table of Contents:
How do you know when an injury requires medical attention?
What are common signs that an injury is severe?
Where to seek medical attention after an accident?
When to go to an ER?
When to go to Urgent Care?
When to reach out to your primary care doctor?
How do you know when an injury requires medical attention?

When an injury occurs, it can be difficult to immediately gauge whether it is in need of medical attention. Even with the immediate uncertainty, there are several signs that often indicate professional medical attention is needed. One aspect to take into account is the size of a wound and whether there is something still directly inside the wound. In these situations, there is also typically extreme blood loss, risk of infection, or exposed tendons or bones; it is always best to seek medical attention if these signs are present. More potential scenarios that call for medical attention are a clear deformed limb, severe burns, and any potential trauma to the head or nervous system.
What are common signs that an injury is severe?

It is no surprise that there are different levels of injury, and with the focus on severe injury classifications, there are both non-life-threatening and life-threatening severe injuries. They often involve the loss of a limb, or significant organ trauma that results in loss of use, or crucial limitation. Causes of severe injuries can range widely, but most often occur due to automobile accidents or comparable physical trauma. It is also advised to look out for tingling in limbs, blurred vision or loss of vision, wound size, and penetrated wounds, as these can all indicate a severe injury.
Where to seek medical attention after an accident?

While the events following a car accident can be scary and uncertain, there should be less doubt cast on the health side as a plethora of medical institutions is qualified to treat patients in this scenario. In life-threatening or other severe instances, the emergency room and hospital will be the first stop. Aside from that specific case, it is advised to seek out an urgent care center or your primary care physician. From there, they will be able to check for and treat potential injuries, or even refer you to specialists such as a neurologist if needed.
When to go to an ER?

Deciding whether to receive care at an emergency room or a different type of medical center can be tricky to decide on your own as there are a variety of situations that call for it. With that being said, it is important to consider what a person is experiencing when deciding to go to the ER. The following situations are commonly encouraged reasons to head to the ER: If a person is having difficulty breathing, has fainted or feels as if they are about to go unconscious, has severe bleeding and blood loss, sudden loss of mobility or speech, chest pain, unusually bad and sudden headaches or head injuries, and much more. Calling 911 in many cases is also encouraged especially if you are unsure or very worried about the scenario as the ambulance can make the medical trip quickly.
When to go to Urgent Care?

There are several instances when visiting urgent care is the best place to get medical attention. First, know that urgent care is for non-life-threatening injuries and conditions, if you are experiencing life-threatening complications, a trip to the emergency room or hospital should be the course of action. Common scenarios where people choose to seek treatment from urgent care include the following: broken bones, fractures, dislocations, strains, cuts, burns, minor infections, minor allergic reactions, illnesses such as a cold or the flu, and much more. If you are confused, don't be afraid to notify the center ahead of time about your issues to check if your specific scenario can be treated.
When to reach out to your primary care doctor?

People should know that they are able to reach out to their primary care physician for a variety of medical issues, even if they have questions or concerns about general health. Your primary physician will likely be the one to be treating the flu and similar illnesses, chronic illnesses such as diabetes or high blood pressure, keep tabs on medications, discuss and provide vaccinations, and much more. On top of all of this, they can refer you to medical specialists if your situation calls for it. Again, reaching out to your primary care physician if you are experiencing any of the stated concerns or have relevant medical questions and concerns is always welcome.
 
Contact our team of leading medical professionals today at Physicians Now Urgent Care. We accept walk-ins and we are open 7 days a week. We serve patients from Rockville MD, Travilah MD, Lone Oak MD, Colesville Park MD, Redland MD, Darnestown MD, Anscroft MD, and Wheaton-Glenmont MD.