Veterans Health Clinic Questions and Answers
At Physicians Now Urgent Care, we provide health care services for veterans under the MISSION Act, such as common health issues, and much more! For more information, call us or schedule an appointment online! We serve patients from Rockville MD, Travilah MD, Darnestown MD, Germantown MD, Gaithersburg MD, Colesville MD, and Bethesda MD.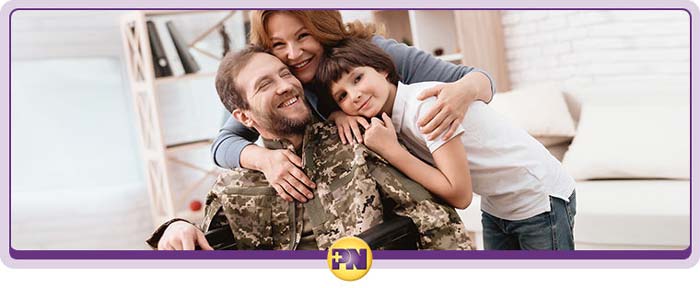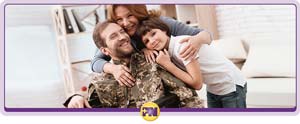 If you're a veteran and are need of healthcare, you may want to visit a clinic that's associated with Veterans Affairs (the VA). Physicians Now Urgent Care is one of these clinics. We have partnered with Veterans Affairs to provide veterans services under the MISSION Act. This means we can provide many veterans services that may be covered by the VA. Contact us or keep reading to learn more about our veteran's healthcare services at Physicians Now.
What is the MISSION Act for veterans?
The MISSION Act for veterans was passed in 2019. In general, the act gives veterans more options for healthcare. This is because the act strengthened the VA's ability to provide care through community-based healthcare providers like Physicians Now Urgent Care. As a result, these providers can offer more healthcare options to many veterans. There are many veterans who are eligible for the benefit.
Physicians Now Urgent Care can provide for many eligible veterans. We offer many services under the MISSION Act, and since we're an urgent care clinic, many of these services are available on a walk-in basis. Also, eligible veterans may be able to receive VA coverage for many of these services. The services are for common health conditions, like minor illnesses and minor injuries.
What type of care is provided to veterans?
Under the MISSION Act, eligible veterans can receive urgent care services with VA coverage. These services may include treatments for minor injuries and minor illnesses, as well as common diagnostic services. Some of these services may include:
Common cold treatment
Strep throat treatment
Sprained muscle care
Skin infection treatment
Ear infection treatment
X-rays for certain illnesses and injuries
Lab testing for certain illnesses
Some medications
And more
After you receive the service or services you need, you may need to pay a VA copayment. This copayment is billed separately by the VA, and your copayment may depend on your assigned priority group. Please contact our clinic to learn more about VA coverage and our veteran's services.
Who can qualify for the benefit?
You may be able to qualify for the benefit if you are enrolled in the VA healthcare system and you have received care through the VA from either a VA provider or a community provider. A community provider can be an urgent care clinic like ours. The care must have been provided within the past 24 months. Please contact us at Physicians Now Urgent Care to learn more about eligibility. We would be happy to help you determine your eligibility for the benefit.
Does Physicians Now provide care to veterans?
Yes, we do. Physicians Now Urgent Care provides many veterans services under the MISSION Act, including treatments for common health issues, and more. Many of our services are available without an appointment, so you can simply walk in for these services. First, please contact us if you'd like any of our services for veterans. We'll confirm your eligibility or tell you how we can confirm your eligibility. We may need to see a valid, government-issued photo ID. When you call us, we'll also tell you everything else you need to know about our veterans' services and the VA's coverage. If you have any other questions for us, feel free to contact us.
We look forward to serving you soon here at Physicians Now Urgent Care! We're very proud to be able to serve our veterans in Rockville MD and the surrounding communities.