Top Reasons to Visit Urgent Care in Rockville, MD 
Urgent Care centers are set up to assist patients with an illness or injury that does not appear to be life-threatening. Learn the benefits of choosing urgent care now in Rockville, MD instead of the ER. For more information, Contact us or walk in today. No appointment necessary, no wait! Our urgent care is conveniently located at 15215 Shady Grove Rd., Suite 100, Rockville, MD 20850.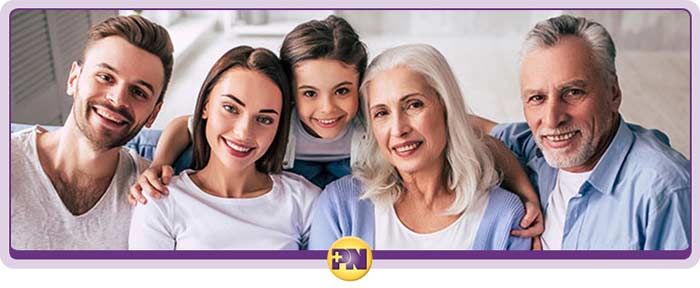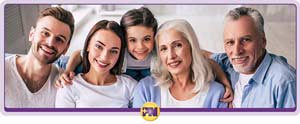 Table of Contents:
Faster access to board-certified doctors
High-quality diagnostics
Compassionate care from experienced physicians
On-site pharmacy services
Lower out-of-pocket costs
Comprehensive medical services
It can be stressful to be sick or hurt, so you may be tempted to visit a hospital emergency room so you can be seen quickly by a qualified doctor, but you may end up waiting hours and then receive a hefty bill for the pleasure. In non-life-threatening instances, the Physicians Now Urgent Care and Walk-In Clinic in Rockville, MD, is an excellent alternative to a hospital emergency room. Below are 6 benefits that our urgent care center has over an ER.
Faster access to board-certified doctors


Emergency rooms are staffed with qualified, board-certified, and skilled, licensed medical professionals, but you can end up waiting for hours if your condition isn't considered life or limb-threatening. Did you know urgent care centers are also run by qualified, board-certified emergency physicians? But you will have quicker access to high-quality healthcare at an urgent care center than you will receive at a busy emergency room. This is because emergency rooms are specifically designed to handle life-threatening illnesses, injuries, and patients are seen based on the severity of their conditions. If you visit an emergency room for a sore throat, you will be placed at the end of the list indefinitely. Instead, if you aren't suffering from a true emergency, visit Physicians Now Urgent Care and Walk-In Clinic in Rockville, MD, to be seen quickly by a highly skilled emergency physician and our team of expert medical professionals.
High-quality diagnostics


If you visit a walk-in clinic, you may be sent to an external lab or radiology clinic for additional diagnosis and wait for days to receive your results. At Physicians Now Urgent Care and Walk-In Clinic, we have state-of-the-art diagnostics on-site and expert staff to provide timely and accurate diagnoses for a variety of conditions. With our on-site diagnostic services, we can diagnose and treat a variety of injuries and illnesses, offer acute care, treat asthma, diagnose head injuries and concussions, provide help with cholesterol management, help you manage diabetes, provide flu shots and tests, diagnose and manage heart disease and hypertension, provide immunizations and vaccinations, provide IV fluids and lab work, diagnose and treat strep throat, and provide x-rays. When you visit us at Physicians Now Urgent Care and Walk-In Clinic in Rockville, MD, you can rest assured that you will be properly diagnosed.
Compassionate care from experienced physicians


Emergency room doctors are often overworked and stressed, which doesn't always lend itself to good bedside manners. However, at Physicians Now, you will not be treated as a number but as a human being. Our doctors and medical staff are compassionate and caring and are devoted to providing our patients, young and old, with the best care possible.
On-site pharmacy services


You may require a prescription to help you feel better but finding a pharmacy may be more difficult than expected. Physicians Now Urgent Care and Walk-In Clinic offer on-site pharmacy services to help you feel better faster without the inconvenience of having to make another stop when you're sick or hurt.
Lower out-of-pocket costs


Convenience can cost, including convenient access to healthcare services offered at walk-in clinics, urgent care centers, and emergency rooms. However, emergency care is notoriously expensive, but urgent care is a less expensive alternative to the emergency room when you're not experiencing a medical emergency like a stroke or heart attack. We believe that all patients should have access to quality healthcare, so we offer affordable pricing and discounts for our uninsured, self-pay patients, and accept most major healthcare providers.
Comprehensive medical services


At Physicians Now Urgent Care and Walk-In Clinic, we offer more than just urgent care services. We offer comprehensive medical services to the Rockville, MD, areas, including mid-level emergency care services such as x-rays, lab testing, IV fluids, concussion screening, and diagnostic services on-site lab testing, and additional testing if needed. We also provide a qualified alternative to your primary care doctor if, for whatever reason, you can visit them, and help you manage chronic conditions like heart disease, high blood pressure, and diabetes, and provide preventative health services like immunizations and vaccines, physical exams, and medication management, among others.

If you are a small or medium business, we also provide occupational health services, which will save you time and money. We can diagnose and treat work-related injuries, and provide drug screening, and pre-employment physicals.

These are just some of the more obvious benefits of visiting an urgent care center instead of a hospital emergency room, but there are many more. We are devoted to providing you with convenient access to affordable health services at a fraction of the cost and wait time at an emergency room. We have extended hours and are open 7 days a week so you can receive help when you need it most. If you are looking for the best urgent care services in the Rockville, MD, walk-in or call Physicians Now Urgent Care and Walk-In Clinic today. We serve patients from Rockville MD, Travilah MD, Lone Oak MD, Colesville Park MD, Redland MD, Darnestown MD, Anscroft MD, and Wheaton-Glenmont MD.