Walk-In Urgent Care Clinic Questions and Answers
Physicians Now Urgent Care also offers walk-in services, where you can visit a medical professional without needing an appointment. You can visit and get the best and most efficient care possible. Call us today for more information or schedule an appointment online! We are conveniently located at 15215 Shady Grove Road, Suite 100, Rockville, MD 20850.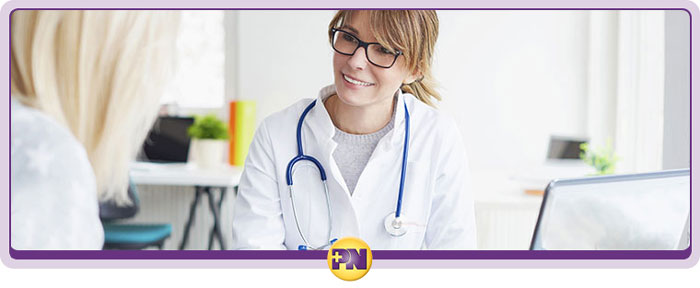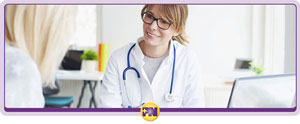 Table of Contents:
When should you go to the doctor or urgent care?
Is urgent care more expensive than primary care?
Do I need an appointment for urgent care services?
Should I go to the ER or a walk-in clinic?
When should you go to the doctor or urgent care?


Simply put, you should go to the doctor or urgent care when you have a non-life-threatening medical issue that does not require immediate care in an acute setting (such as a heart attack or stroke). Urgent care clinics like ours at Physicians Now Urgent Care are there to provide comprehensive, efficient care for a variety of issues, including:

• Strep throat, tonsillitis, or related injuries
• COVID-19 testing, as well as antibody testing
• Care for minor to moderate injuries, including sports related
• Physicals (including those necessary for work or school, and related to sports)
• Care for hypertension and diabetes (type 1 and 2)
• Flu shots and tests
• Asthma care
• Immunizations and vaccinations (including those required by school or work)
• STD testing
• Travel medicine service

We can provide services for you and your whole family. If you're not sure what you need or want to know how we can help, don't hesitate to contact us today.
Is urgent care more expensive than primary care?


This depends on a variety of factors, including your personal health insurance plan and which primary care or urgent care services you require. However, in general, urgent care and primary care (i.e. a visit to your family doctor's office) are roughly around the same cost. At Physicians Now Urgent Care, we accept a variety of insurance plans, including:

• AARP
• Aetna
• Alliance
• Amerigroup
• Americhoice
• Blue Cross Blue Shield
• Caremark
• Cigna
• Evercare
• GEHA
• Golden Rule
• Great West
• Kaiser (urgent care services only)
• Mamsi
• MDIPA*
• Medicare
• Maryland Medicaid (urgent care services only)
• One Net
• Optimum Choice*
• Priority Partners
• Secure Horizons
• Tricare
• United Healthcare
• Uniformed Services Health Plan
• UMR

We believe that everyone should have access to quality healthcare, so our prices and services are generally fairly affordable, on par with most primary care providers. We can provide comprehensive care without the costs and long waits in the emergency room or other acute care settings. We can also treat patients who are on Medicare, however, you must have your Medicare Beneficiary Identifier (MBI), a card that was administered to replace traditional Medicare identification (your Social Security Number) around 2018.
Do I need an appointment for urgent care services?


Usually, at most urgent care centers, you do not need an appointment. Normally, at Physicians Now Urgent Care, we would be able to provide walk-in services, or have you come into the office after a short phone consultation. However, given the risks posed by the COVID-19 pandemic, we have shifted to a tele-medicine and tele-health visit structure, in order to protect you and the other patients we serve. It's important to clarify that we are still offering in-person and in-office care. It's just that we will first need to connect over the phone to determine the services and course of action you need, rather than have you come right into the office or wait in our waiting area.

The main way that COVID-19 is spread is by prolonged time spent in indoor environments, so we are doing our best to avoid having many people in the office or waiting area at once, which is why we are using the phone structure. If you would like an appointment or are feeling ill and need our services, please don't hesitate to give us a call. We will set you up with a tele-health appointment with one of our team members, and depending on your situation and what you need, we will schedule you in for a visit, or proceed with the services that are the best fit.
Should I go to the ER or a walk-in clinic?


The emergency room (or ER) is there to treat life threatening, very serious medical issues, such as a heart attack, severe injury, or stroke. A walk in or urgent care clinic like Physicians Now Urgent Care is there to address the mild to moderate issues, and in general, we are much quicker and less expensive than the ER.

Unfortunately, many people go to the ER for mild to moderate issues and end up waiting for a long time, since other, more serious issues are usually also present in that space. At Physicians Now Urgent Care, we can see you quickly and have you feeling better as soon as possible. Since we also provide tele-health services and consultations, we can provide information about what services are best and right for you. We serve patients from Rockville MD, Travilah MD, Lone Oak MD, Colesville Park MD, Redland MD, Darnestown MD, Anscroft MD, and Wheaton-Glenmont MD.