Is Urgent Care the Same as a Walk-In Clinic?
A walk-in clinic is quite similar to an urgent care center, however, it has more possibilities. Urgent medical issues are those that are not emergencies but require treatment within 24 hours. Walk-in clinics typically provide care on a first-come, first-served basis and do not accept appointments. The focus is on comfort, care, and cost. Get comprehensive and specialized care for a wide range of urgent illnesses and injuries on a walk-in basis at Physicians Now Urgent Care. Open 07 days a week. Contact us today for more information or schedule an appointment online. We are conveniently located at 15215 Shady Grove Road, Suite 100, Rockville, MD 20850.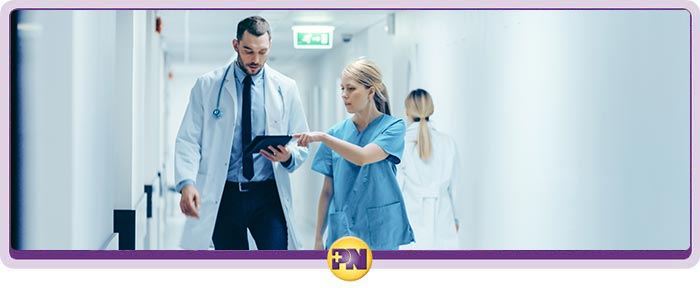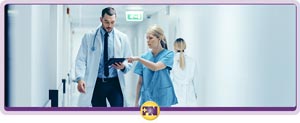 Table of Contents:
What is the difference between a walk-in clinic and urgent care?
What is considered a walk-in clinic?
What does urgent care treat?
What is more expensive, urgent care or a walk-in clinic?
As different types of healthcare clinics pop up, it can be difficult to know what kind of clinic is the right fit when you're dealing with a medical situation. It is important to know what kinds of clinics are available in your area, and what services they all can offer so that, if the time ever comes, you will know exactly where to go to receive the most effective and affordable treatment. The best solution is to be aware of your options so that no time needs to be wasted going to the wrong place if a more urgent medical situation were to ever arise.
What is the difference between a walk-in clinic and urgent care?

Even though walk-in clinics and urgent care clinics are fairly similar in terms of inconvenience and offer a more affordable option than other health care options, the type of care they provide differs. Walk-in clinics are intended to be a convenient alternative to having a primary care physician by offering the entire same services one would normally receive, such as physicals, vaccinations, screenings, or treating minor ailments like cold or flu symptoms, cuts, or skin conditions. Walk-in clinics typically have extended hours compared to normal doctors' offices and do not take appointments, so you can swing by whenever it is most convenient for you. Urgent care clinics act as a more affordable and convenient alternative to emergency rooms, though they are only capable of treating health concerns that are not life-or limb-threatening. Urgent care clinics can provide health care for those who require immediate or same-day treatment, but that is somewhere between primary care needs and emergency care needs.
What is considered a walk-in clinic?

Walk-in clinics are offices that provide health care services from medical professionals without the requirement of an appointment or a specific family doctor. They are typically just medical offices that have a few primary care physicians and address patients on a first-come, first-served basis with whichever physician is available next. They do not take appointments, but they can provide all of the other services that you would expect from a primary care physician.
What does urgent care treat?

Urgent care clinics can treat patients who are suffering from unexpected medical concerns that are non-life-threatening but are typically urgent enough to require care that same day. They are less intended for providing preventative medical care and act as more of a bridge between primary care and emergency care, allowing for quicker wait times and lower total medical costs. Some treatments that are commonly provided at urgent care clinics include asthma, broken bones, dehydration, infections, lacerations, mild burns, pain, and sprains. Most urgent care clinics are not able to offer surgical procedures, in which case it may be necessary to go to an emergency room. Essentially, any health condition that is too uncomfortable or urgent to wait until you're able to have it looked at by your primary care physician, and that is not life- or limb-threatening can likely be treated at an urgent care clinic.
What is more expensive, urgent care or a walk-in clinic?

Technically, the final bill you receive from an urgent care clinic may be slightly higher than that from a walk-in clinic, but the price difference is relatively minor and is much more dependent on the health care services you require at either clinic. Urgent care visits often end up costing a bit more simply because they offer a wider range of services than what is typically offered by a walk-in clinic. If you were to visit either clinic with the same condition and receive the same treatment, the costs should end up being fairly similar. Both healthcare options were created as more affordable alternatives to their counterparts, with walk-in clinics being a bit more affordable than a typical primary care physician's office, and urgent care clinics being more affordable than a trip to the emergency room. The total cost of your clinic visit will more heavily depend on where you receive the care, as costs differ from city to city and whether you are based in more urban, suburban, or rural areas.

Physicians Now Urgent Care is the answer if you need medical attention but your illness isn't serious enough to warrant a trip to the emergency room. We accept walk-ins and we are open 7 days a week. We serve patients from Rockville MD, Travilah MD, Lone Oak MD, Colesville Park MD, Redland MD, Darnestown MD, Anscroft MD, and Wheaton-Glenmont MD.